Milko
It is lovely that my puppy people stay in touch and give me updates, this is very special to me.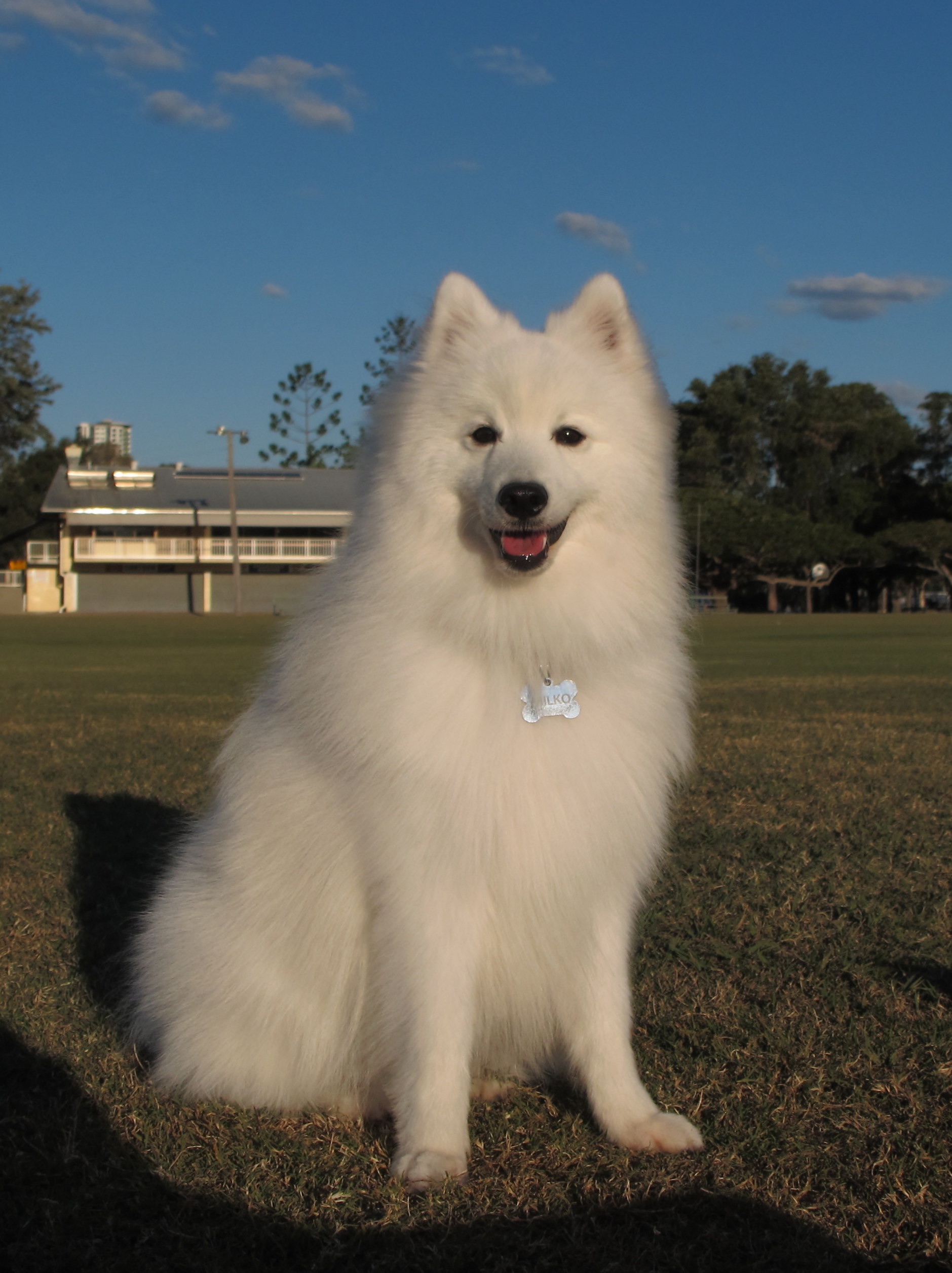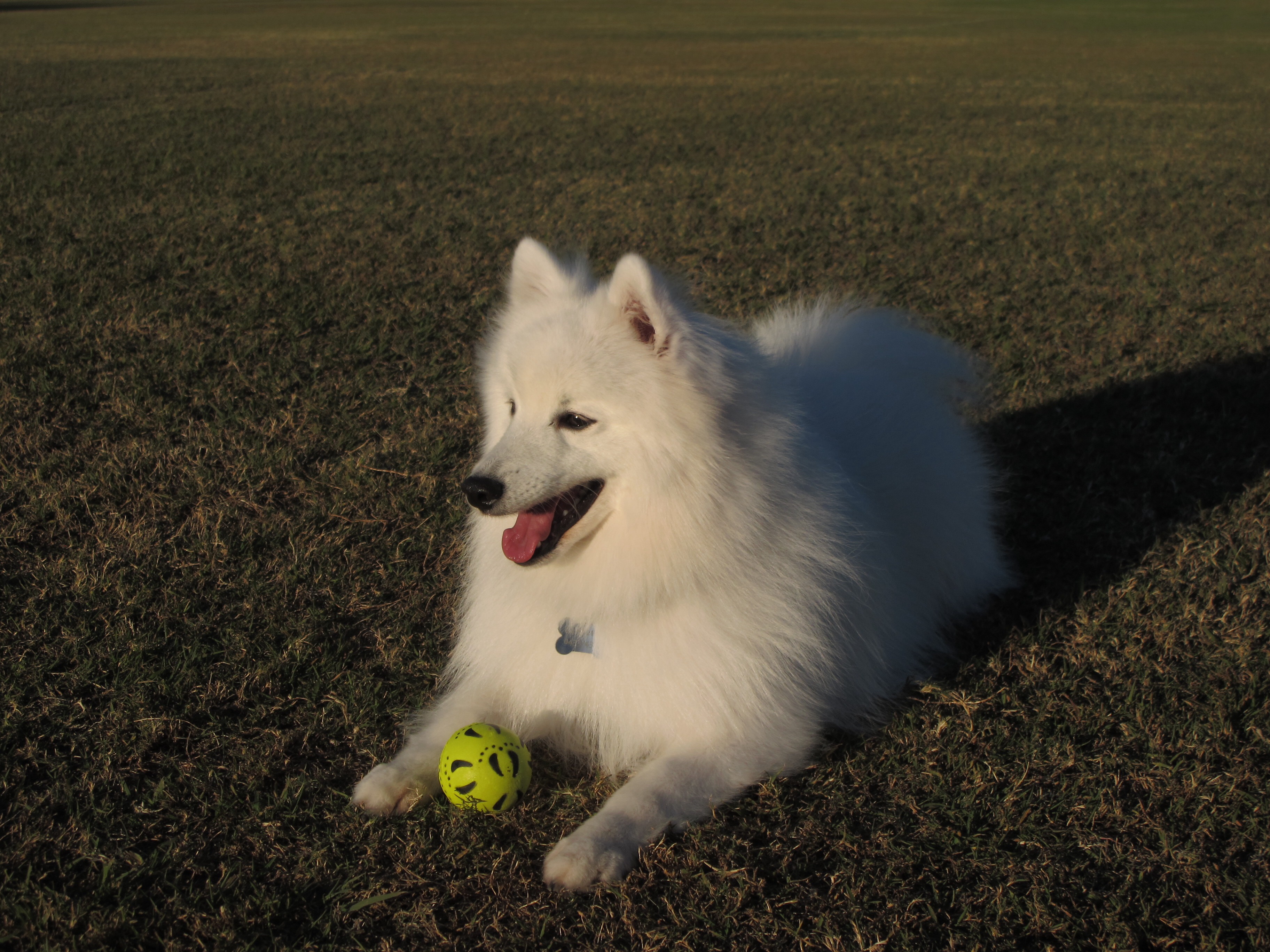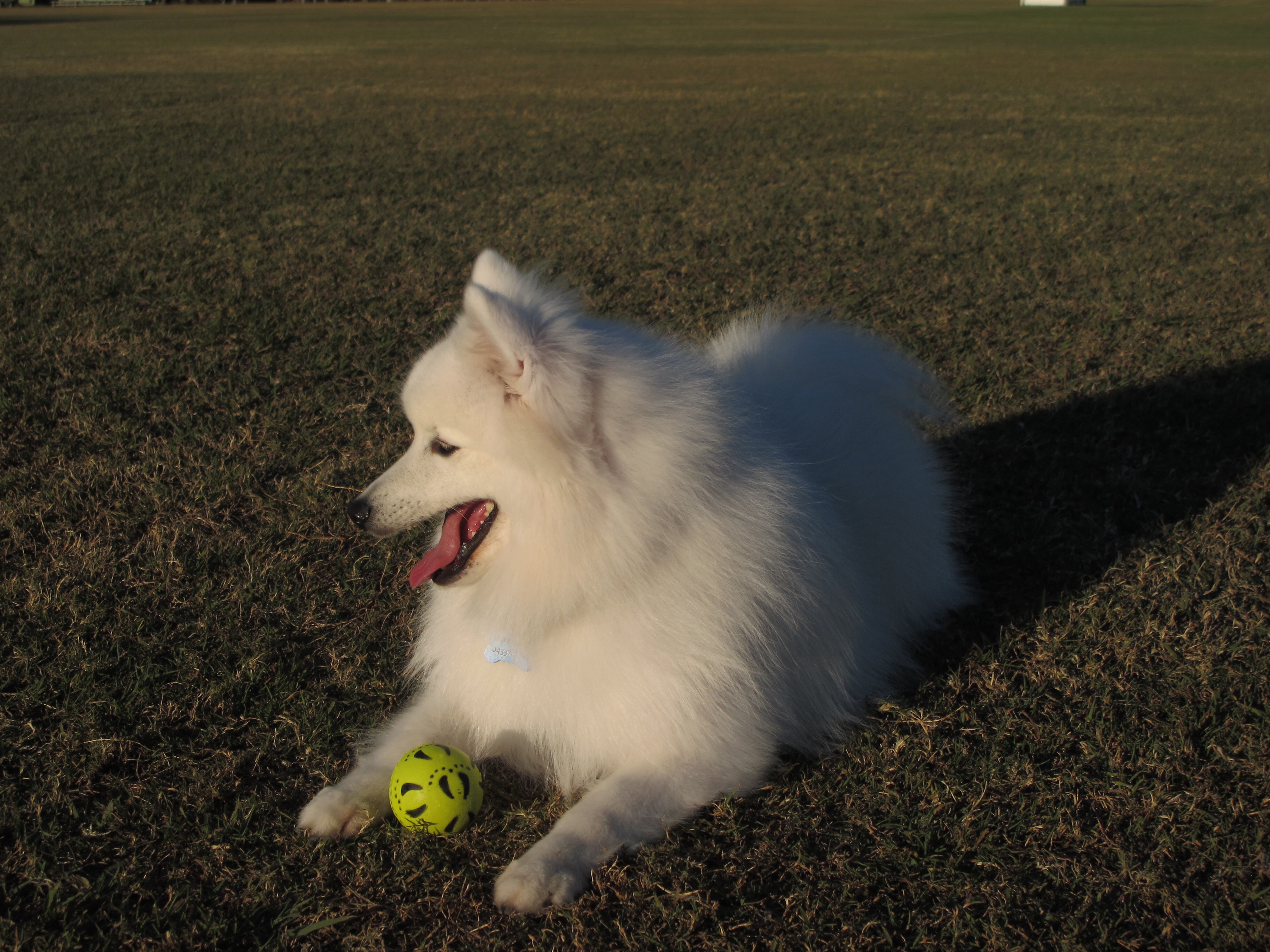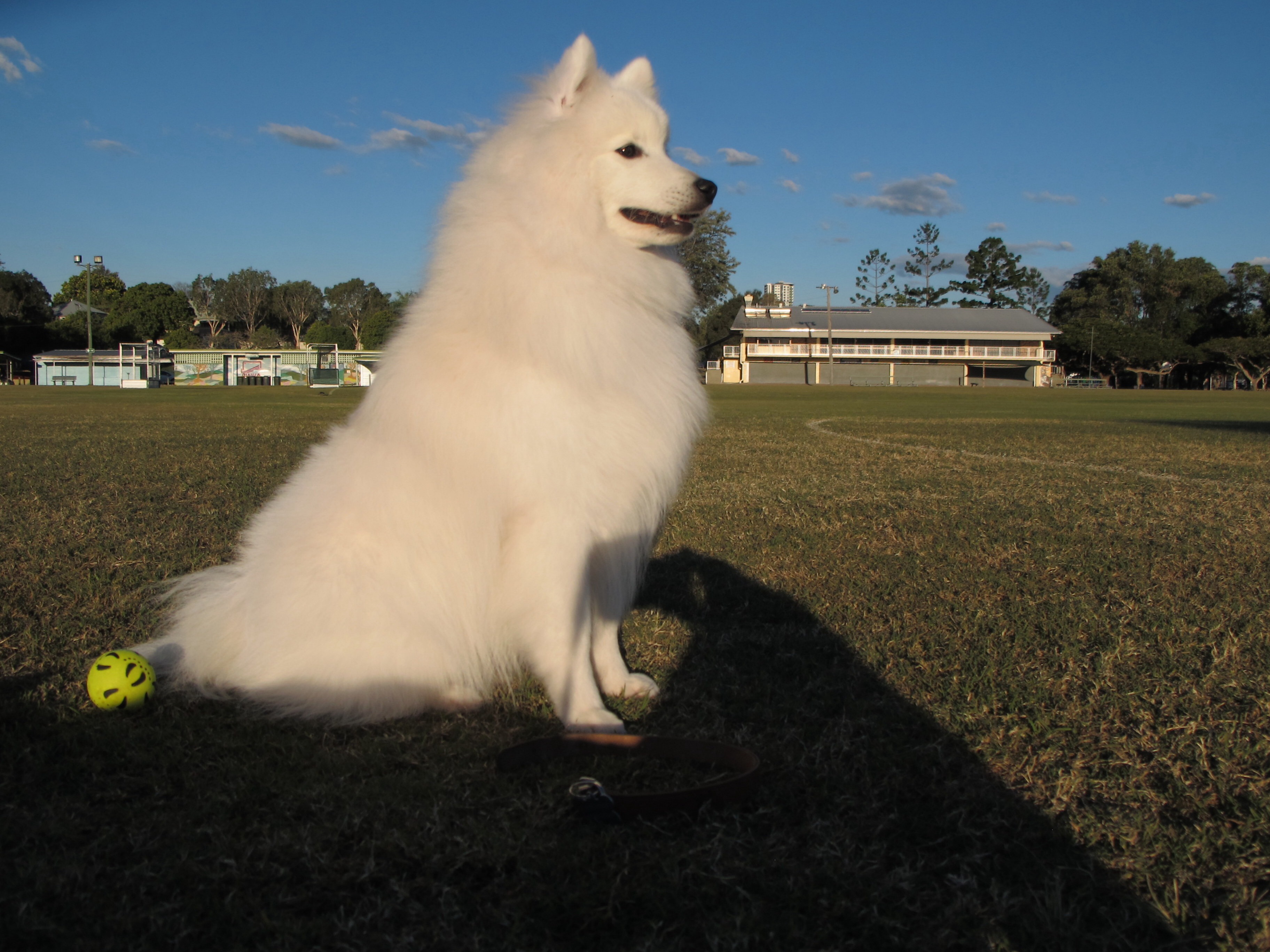 Hey Shannon.
Just thought id drop you line and say hello 😉
As you know milkos just turned two and by all accounts is a pretty happy little guy. We've had no complications with him. We've been walking him lead off for a while now and only crosses roads on command. We are quite happily walking him on the suburban streets no lead and hooking him up to cross busy roads and intersections.
He's got himself a couple of girlfriends it seems. We've found a couple who have a little German spitz who he plays with most weeks they go bonkers when they see each other and the running around is continuous. He gets on with all dogs but is very choosy about who he actually plays with. He's also pretty chummy with a little poodle across the road.
We've been having family stay lately with an 18 month yearold and it was amazing to watch how gentle he was with the todler it was very sweet. We are looking forward to him being a companion for our kids when the time comes.
He's still sitting at about 9.5kg. And Dosent over eat we tend to leave food out and he just eats when he's hungry. Turned out he's favourite snacks are sardines just like his dad.
His such a sweet little guy. His temperament is just so nice. Sort of a polite shyness. He still stops people wherever he goes. He's also graduated to our bed and we find him sneaking up during the night and wake to find him there most mornings 😉
Anyway I've attached some photos sorry for the quality just thought if take a couple whilst I wrote this email down at the park.
If you want to know anything else just ask 🙂
Hope everything is well with your brood. I imagine you're pretty busy with your little family.
Cheers.
Troy and mads.
Trackback from your site.