Japanese Spitz Puppies and Litters
My Next litter will be in Approximately August 2020, however all pups are spoken for from this litter. To be considered for my next litter in late 2021. To be consider for this litter please fill in our form introducing yourself and your family and the environment that the puppy would be in.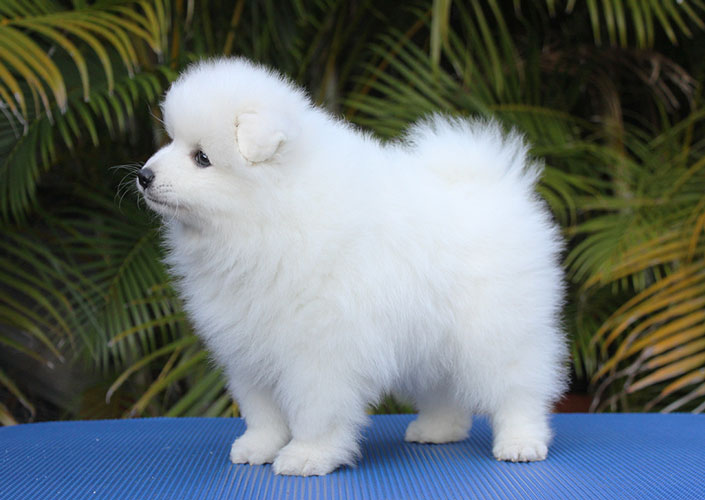 Shanspitz Litter Born 13th May 2015
2 Males – See my Blog for updates and pictures of this current litter.  This litter is all spoken for.
My next litter will be in 12mths time.  To get on my waiting list send me a message through the 'Contact Us' page.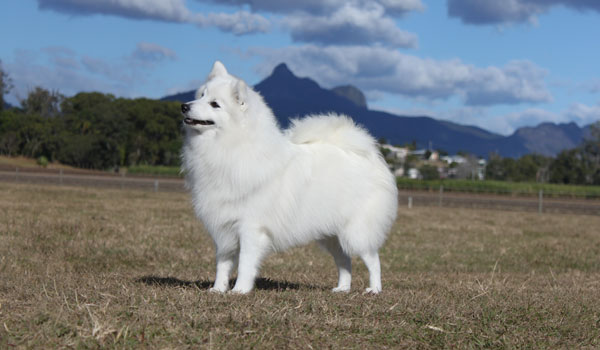 Date of Birth: 16th July 2013      Sex: Female    Breeder: Shanspitz Kennels
Height: 13.5″    * Patella Luxation CLEAR *
Dam:  Portia's Pedigree:
Sire : Ch Mannerking Kanjogaki   
S: Ch Mannerking Chickara  
S: Grand Ch Syide Shirio Tais Ho
D: Ch Emmebear Ice Princess
D: Ch Mannerking Tamiko
S: Ch Syide Winter Cloud
D: Ch Mannerking Kazashi
Dam : Yukihana A Regal Romance
S: Sup Ch Daesdaemar Lovers Lane
S: Ch Hindcross Taisho (IMP UK)
D: Ch Mannerking Memory Lane
D: Ch Shanspitz Meko Hana
S: Ch Daesdaemar Brother Bear
D: Ch Syide Shiroi Seiko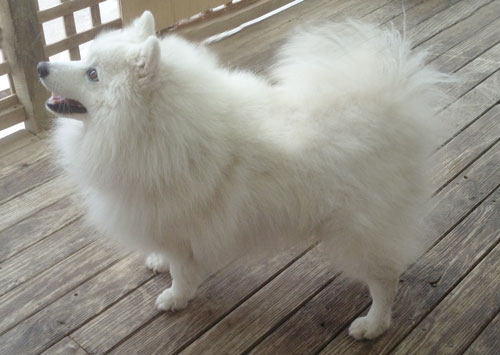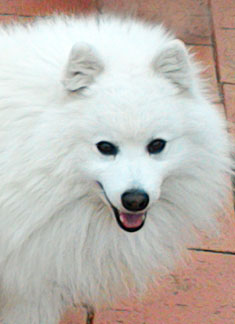 Date of Birth:  2nd June 2006     Sex: Male    Breeder: Coleisha Kennels
Height: 15″    * Patella Luxation CLEAR *
Sire: Jessie's Pedigree
Sire : Jasams Only Cola Light DShowman (IMP NOR)

S: Int Nord Fin Jasams Great Showman To Akido

S: Int Ch Akido The White Prince in Nagasaki White
D: In Ch Kullhagas Pretty Angelique White
D: Int Ch Kullhagas Beautiful Take oh Bonnie White
S: Take Oh of Yokohama Takada
D: NWY Ch Kullhagas Beautiful Bonnie Bee White
Dam : Grand Ch Empirepark Strike A Pose
S: Grand Ch Lacebark Michelangelo
S: Ch Belegundi Di Paranor (IMP ITL)
D: Ch Lacebark Sno Anasatasia
D: Ch Lacebark Tropical Pearl
S: Slabodas Tropical Vikihng (IMP SWD)
D: Ch Lacebark Sno Anasatasia