Paris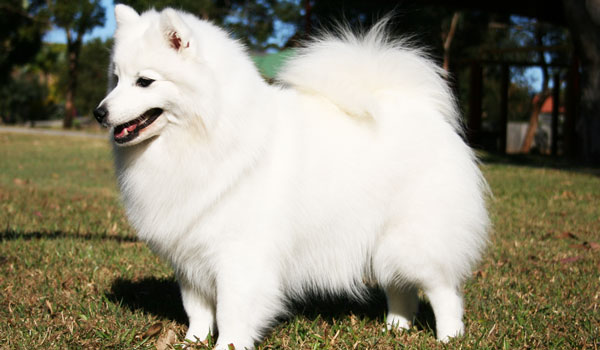 Date of Birth: 07/08/2004 – 17/2/2014      Sex: Female      Breeder: Shanspitz Kennels
Height: 13.5″ 
 * Patella Luxation CLEAR *
Paris was my first home bred champion.  She won many best of breed easily and dominated the Bitch Challenge award in Qld and interstate when we traveled.  She was a very cheeky girl with many antic's that we loved her for.  She loved to play ball, go for walks and lay on my lap for pats.
Some of Paris' notable wins:
Best of Breed at Sydney Royal 2011, from 15 breed entries, under Japanese Judge Mr H Kamisato.  HE FOUND HER AGAIN! As in 2008 He awarded her Best of Breed at Brisbane Royal from 16  Breed Entries.
RECORD HOLDER – 1ST and only Japanese Spitz Bitch in Queensland to Achieve her GRAND Championship Title.
She is a Multiple Best Exhibit in Group, Multiple Runner Up Best Exhibit in Group & Multiple Class in Show Winner. She is a Winner of Multiple Royal Best of Breeds, Multiple Royal Runner Up Best of Breeds & Multiple Royal Bitch Challenges from very large breed entries. No other Bitch in Queensland has achieved this at Royal level.
Total Count:
6 x Best Exhibit in Groups
9 x Runner Up Best Exhibit in Groups
4 x Classes in Show
4 x Royal Best of Breeds
5 x Royal Runner up Best of Breeds
9 x Royal Challenges
90+ Classes in Group.
In 2008 she finished the year off winning the Two Queensland Royal Show Best of Breeds, being Brisbane & Toowoomba Royals. Again being the only bitch in Queensland to achieve both state Royal Best of Breeds.  In 2009 she took out Toowoomba & Brisbane Royals Bitch Challenges and Runner up Best of Breeds and in the same year she took out Sydney Royals Bitch Challenge award
Paris continued to add to her resume from the Neuter Class.
2 x Neuter in Show
4 x Neuter in Group
2 x 1st Place in Neuter Sweepstakes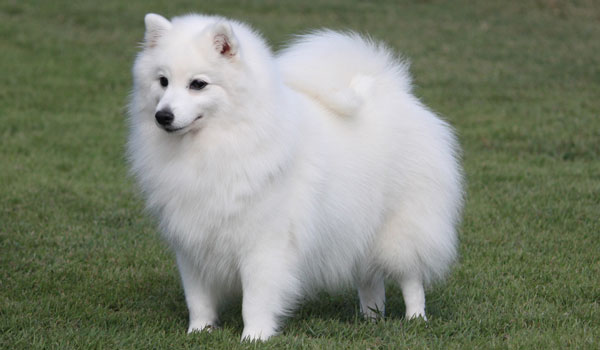 Paris was very special as she was my first homebred Champion and the first to obtain Best in Group wins for me.  She also was the mother of our beautiful boy Da Vinci – Australia's Top Winning Japanese Spitz.  You are missed each and every day, I love you dearly.
Sire : Grand Ch Daesdaemar Lovers Lane
S: Ch Hindcross Taisho
S: Thalacharn Star Son
D: ENG CH Hindcross Amai Hoshi
D: Ch Mannerking Memory Lane
S: Grand Ch Syide Shiroi Tais Ho
D: Emmebear Ice Princess
Dam : Ch Syide Shiroi Seiko
S: Grand Ch Lacebark Don Juan Demarco
S: CH Belegundi Di Paranor
D: CH Lacebark Sno Anastasia
D: Ch Lacebark Lady in White
S: Ch Tinto's Distinct Dream In White
D: Ch Lacebark Sno Anastasia